Connect with the best Orange County Medical Weight Loss Specialists
Come and meet Dr. James A. Hartleroad, M.D., a Yale trained physician and surgeon, Mary Pasdar, FNP,  and Tanya Pham, PA-C  who are dedicated to delivering you the best medically assisted weight loss program in Orange County. At Beach Cities Medical Weight Control we'll help you improve your life….not just by looking good, but by feeling better, having more confidence, and experiencing more energy.
Our medical team will help you gain the edge on your weight loss journey, and show you how to boost your energy and get back to a healthier, happier and "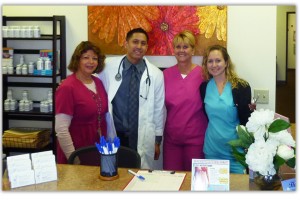 thinner" you. We'll help you regulate your appetite, and initiate changes to your lifestyle and nutritional habits.
At Beach Cities Medical, you'll receive a FREE consultation with Dr. Hartleroad, his Nurse Practitioner or his Physician Assistants; an evaluation of your medical history and a body composition analysis from a state of the art Body Mass Index Digital Calculator. We'll discuss nutritional dietary guidelines, advise on levels of exercise, and utilization of appetite suppressants.
Our Clinic offers the highest quality, safe & effective FDA approved appetite suppressants, vitamins, natural supplements, B12 injections, and the popular lipotropic injections….all tailored to your specific needs and weight loss goals.